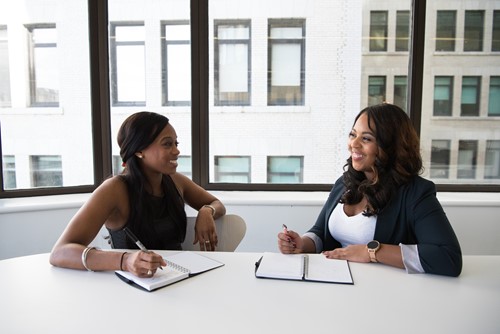 Photo by Christina Morillo from Pexels

When you view a home for the first time and speak to the agent hosting an open house or showing the home, you're talking to someone working for  the seller -- not for you. Anything you share could be passed on to the seller -- and used to leverage a better offer from you if you do end up wanting the home. The best way to avoid this scenario is to work with a buyer's agent. This is a real estate agent that works for you and helps you get the best possible deal on a home. 
A buyer's agent represents you, the prospective buyer; this ensures that the agent you work with has your best interests in mind and that they do not have a stake in showing you one particular property over another. Just calling the name on a "for sale" sign isn't enough if you want someone who can truly represent you and your needs – and successfully negotiate on your behalf. Agents who are working for a seller need to sell the home, and are not out to get you the best possible deal.
A buyers agent will show you a variety of properties and help you determine which one meets your needs best. Once you find a property that you love, your agent will help you get the best possible deal. You'll sign a contract with this agent and they will receive a commission from the seller when you do buy a home. You should make sure that any contract you sign is a buyer's agent agreement – and that the agent does not also represent the seller of a home. Any real estate agent you are considering working should reveal any conflict of interest before you sign a contract.
Benefits of Working with a Buyer's Agent
When you work with a buyer's agent you have someone on your side who can help you through the negotiation process. They will also be aware of market conditions, of terms that would be favorable to you and when you're ready, help you make an offer. The agent you choose will have a big impact on your success and how much you enjoy the process.
Finding the Right Buyer's Agent for your Home Search
Any agent you are considering should be a dedicated buyer's agent. An Accredited Buyer Representative is someone who has been certified in this role. You should ask any agent who you are considering if they also list homes – and determine if there is a conflict of interest.
Choosing an agent who understands your needs and works with buyers like you can also help you have a successful experience. Some agents work mostly with luxury homes and well-established buyers, while others are dedicated to helping first-time buyers find a home.
Your buyer's agent should be familiar with the areas you are most interested in. If they are not in the immediate area, they may not be able to provide you with the assistance you need to make a great deal
Choose the Right Agent from the Start
Since a buyer's agent has such an impact on your success and the process, it is important to choose the right person from the start. Interview a few agents to see who you feel comfortable with and who meets your needs best. This is the person that will help you find your next home, so you should be confident in their abilities and able to work with them for a prolonged period of time.